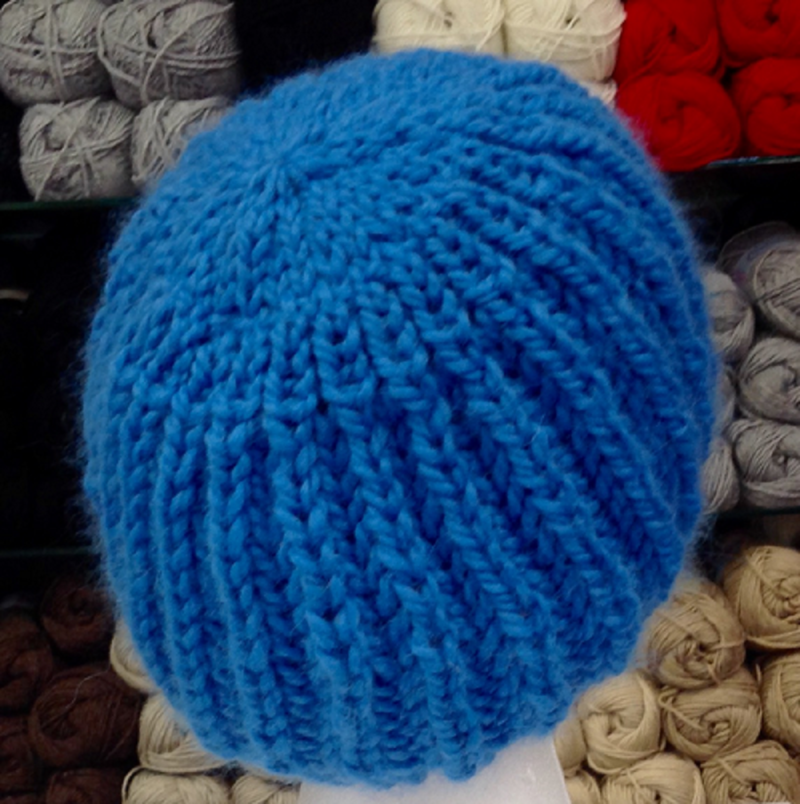 Easy Brioche Hat
with Linda Morris
$5000
Tuesdays Nov 19th & 26th 2018 10-12
In this Brioche 2-session class you will create on of the softest hats ever! You will learn the basic Brioche stitch used in the round and one of the Brioche decrease stitches to form the crown.  Skill level: Advanced beginner--must know how to knit and purl; some experience working in the round a plus  $50. Plus Materials  Please register by Nov 12th 
Materials: 1 skein (approx. 200 yds) worsted weight yarn; 16" circular needles size 5 and 7, and size 7 double point needles - or 40" circular if you prefer magic loop, tapestry needle.
Please download and/or print the free pattern: Briochey by Kaity Fraker on Ravelry
Homework: Using smaller needles and Long Tail cast-on or another stretchy cast-on, cast on 88 sts. Join to work in the round, being careful not to twist your stitches. Place marker to indicate beginning of round. Round 1: *K1, p1, rep from * to end of round. Repeat Round 1 until hat measures 1.5" from cast on. Switch to larger needles.
Nov

19th

,

2019

Tue

from

10:00 am - 12:00 pm
New England Yarn & Spindle LLC
995 Queen St.
Southington, CT 06489 Get directions